Construction 5 // Repositioned
Mixed media / collage (graphite, watercolour, acrylic paint, colour pencil, ink and paper) on paper.
As I have been concentrating on depicting heads in profile for quite some time, I found it interesting to work with a frontal view. Since the deprivation of senses still are an important focus in my work, I chose to obstruct the figure's vision, compared to the typical removal ears in my work with profiles. This brings another level of tension to the figure, and is enhanced by the surrounding triangles and the dynamics diagonals suggest.
About halfway in the process of finishing this piece, the communication between me and the artwork stopped and I chose to make two vertical cuts to "get us talking" again. I then shifted the three pieces up and down next to eachother and pasted it all together with a small repositioning along the middle.
The artwork represents changes personally experienced, and the somewhat hostile position we sometimes put ourselves in.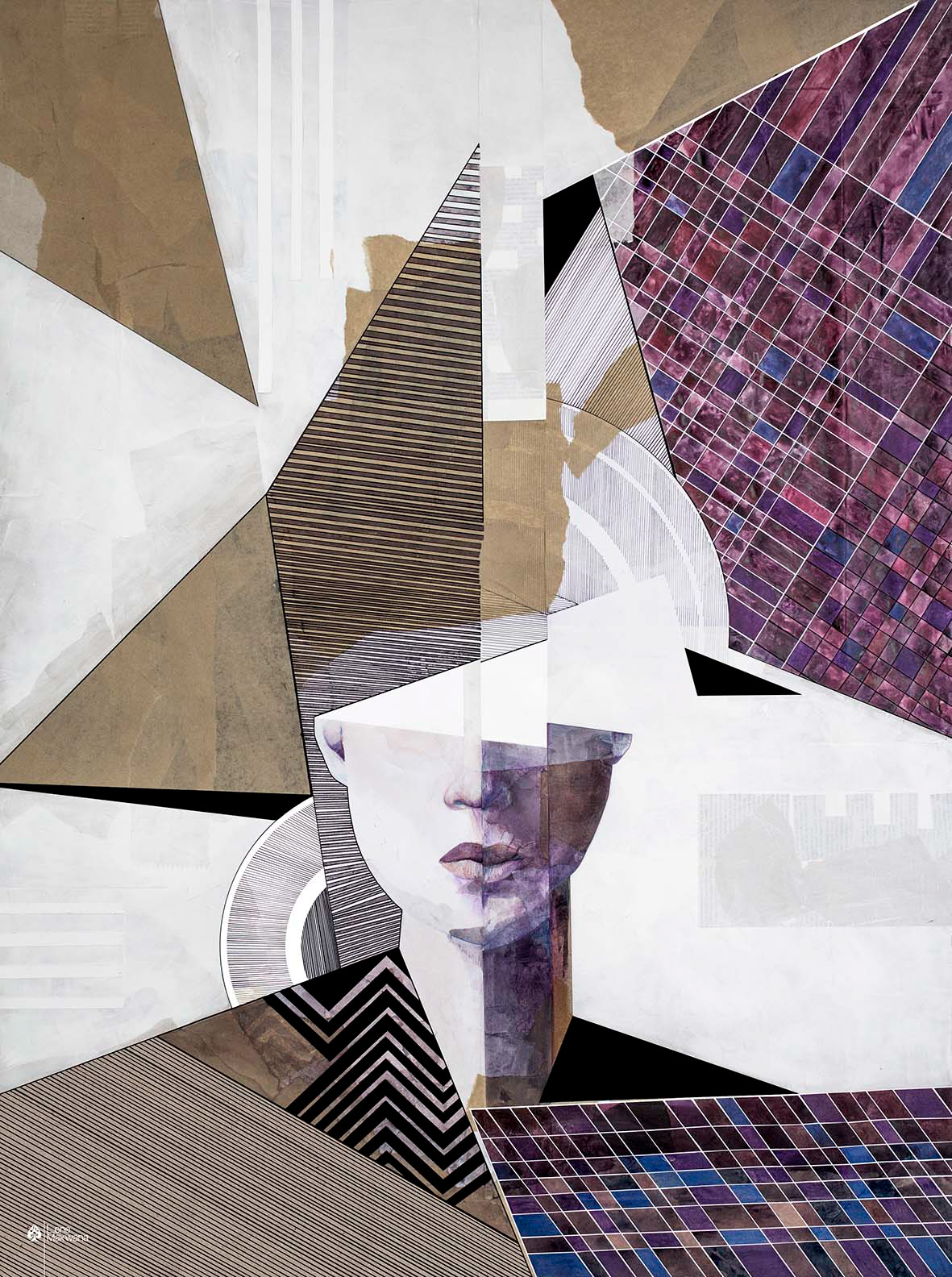 Above: before digital enhancement