Mixed media (pencil drawing, watercolour paint and gesso on paper)
"Construction 16" consists of two A1 watercolour paintings. This was done as I wanted to create something bigger, and in a more narrow format without having to resize an A1 piece of paper by cutting it. The two pieces were worked on at the same time, to maintain the same colours in both of them, and to make sure that the compositions would complement each other.
The colours are inspired by rusty, old machinery.

Below: progress and materials.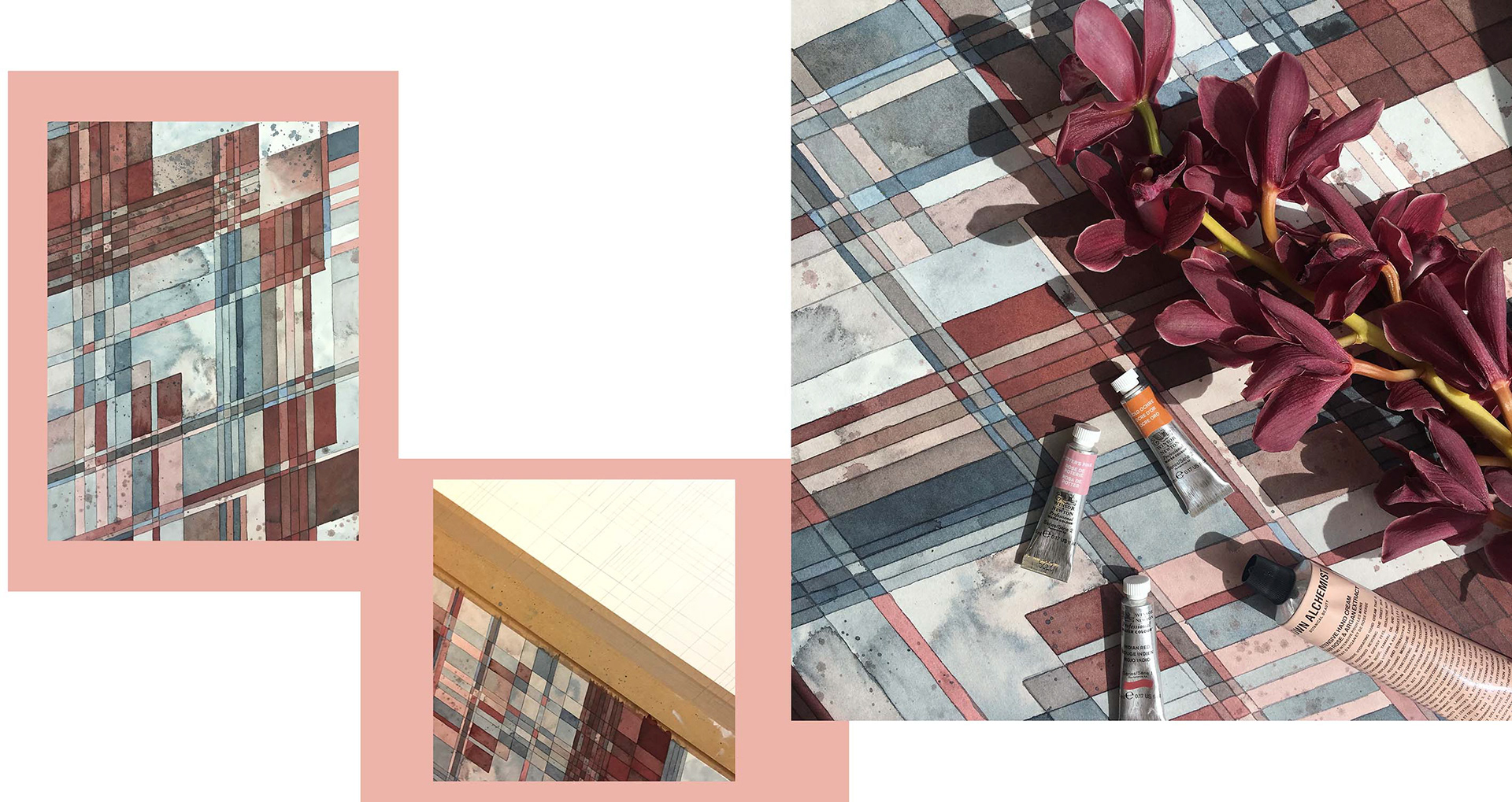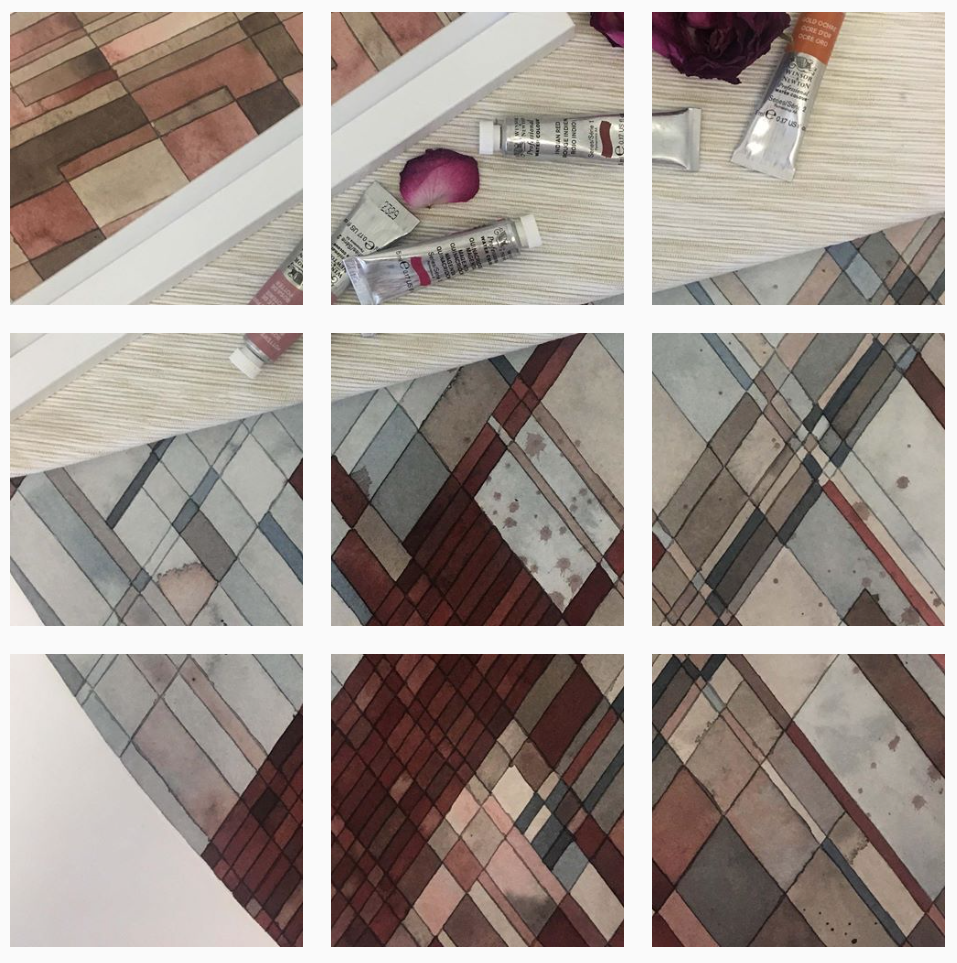 Above: progress shot and materials from my Instagram feed

.