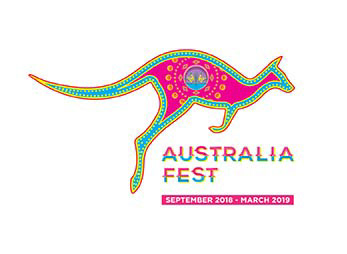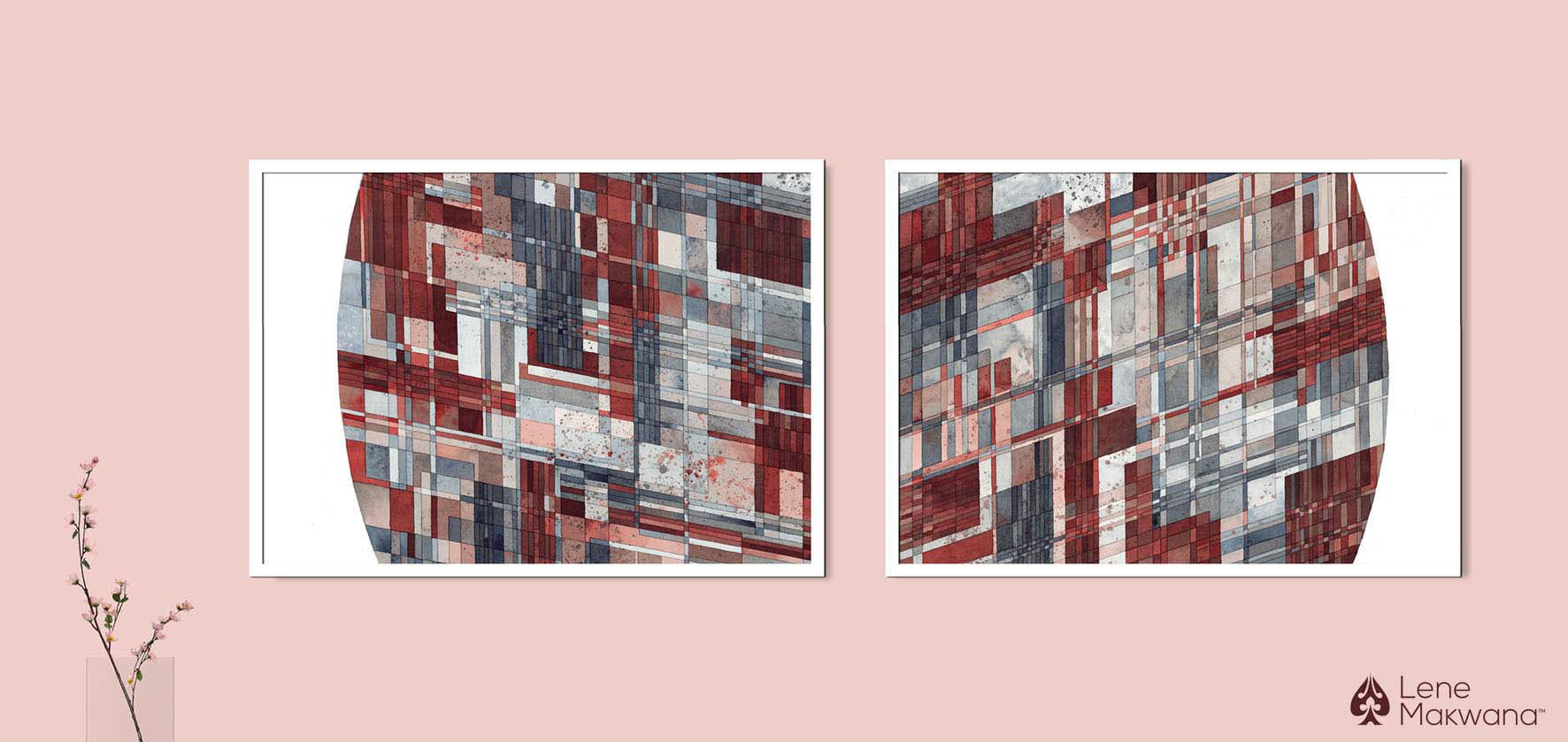 Lene Makwana's Construction series is a body of work in progress and is a reflection on her own experience as a Norwegian residing in Western Australia, with close ties to India.
The theme evolved from the Lene's exploration of grids and patterns as representations of social construct and identity, and the diptychs address the falling "in between" in various cultures.
A mixed-media artist, Lene primarily combines digital and traditional tools and mediums like paper and digital collages, watercolours, acrylics and graphite. Lene will present her work at Mumbai's Jehangir Art Gallery in November 2018.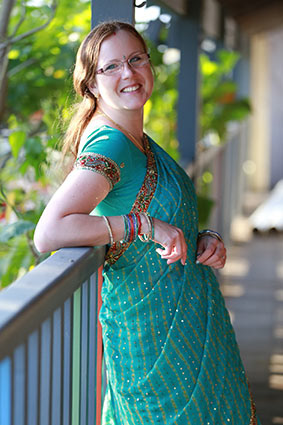 Lene Makwana is a Norwegian mixed media artist based in Perth, Western Australia. She attended Einar Granum School of Fine Arts and Kristiania University College in Oslo, Norway before receiving her BA of Arts; Illustration & Photography Design from Curtin University, Perth, Western Australia. Her work mainly consists of collages, watercolour paintings In later years, Lene made a shift to abstract from figurative depictions. Her quest seeking balance and fusion between figure and pattern has led her to explore patterns as a stand-alone element, and the last few years she has been working around the theme, concept and mere meaning of the word: Construction. Her work is a reflection of her own position in-between cultures (being Norwegian, living in Australia and married to an Indian), and the selection of the first Constructions artworks to be exhibited at Jehangir Art Gallery in Mumbai, India in November 2018 address personal identity, cultural identity and social constructs. Lene works on local and international commissions out of her studio in Perth, Western Australia.